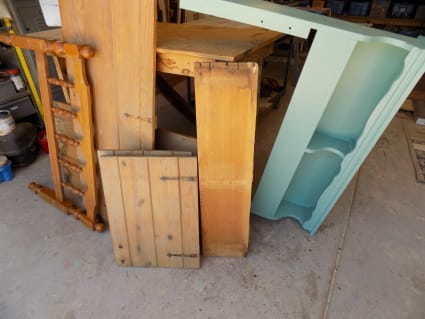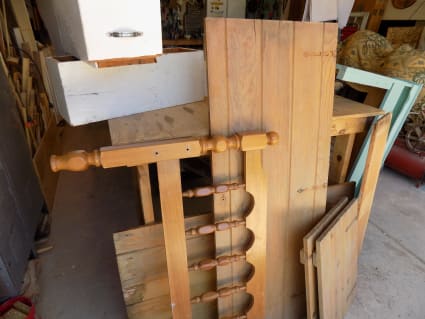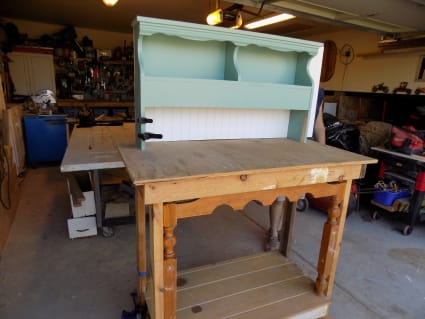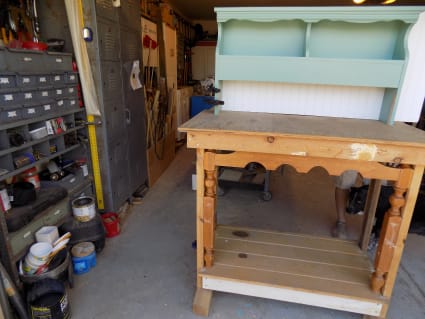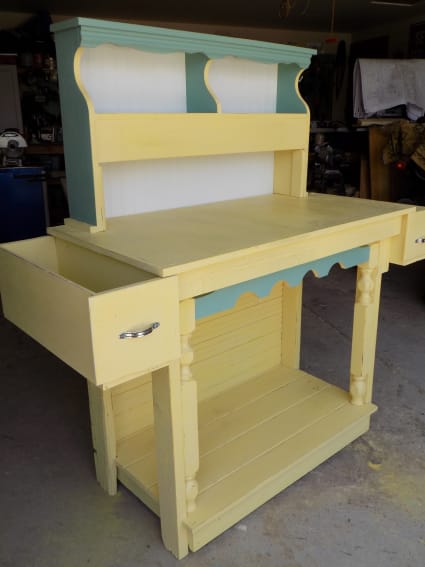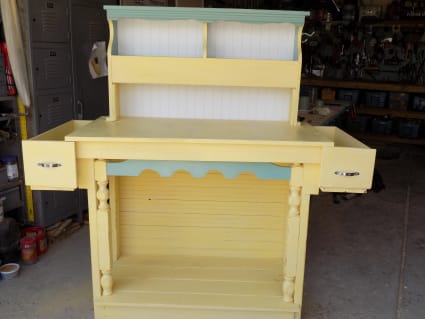 DIY Projects
The Whole Kit 'N Caboodle is going to be documenting current projects. Follow us from start to finish, all the way up to the store arrive date!
Here is our new project!
We just received all these wonderful materials as a gifts from our awesome customers, which we call friends. The cabinet door came from a local ranch. The headboard and the footboard of the twin bed came from another customers house. The bench was out of a barn that was rescued from a husband dismantling.
So far this next DIY project is coming along nicely. I have envisioned a potting table from all these scraps materials, check out the progress images so far! I will keep updating the images and the progress continues. What color do you think it should be? Check back soon, it should be in the shop shortly!
Finally added the complete project image. Unfornate it has already sold, but check back for our next project soon.